NEW CONTENT, FEATURES, INFORMATION, PROVIDERS, & RESOURCES ADDED WEEKLY
Do You Feel Alone In Your Lyme Recovery?
Are you struggling with memory loss or inability to manage day to day tasks?
Having trouble gaining control of moods?
Suffered from personality changes related to neuropsychiatric Lyme?
Have you lost relationships or had to stop working due chronic illness?
Maybe you are grieving the life you had before you became sick.
I Completely Understand.
A Lyme-Literate Therapist™ Can Help You Get Back Into Your Life
Lyme Disease can be physically and emotionally draining. This is something I know first-hand. Over the course of two years, I found my own path to recovery from a very disabling experience of neurological Lyme disease and co-infections. I combine over 15 years of clinical psychotherapy and mental health management experience with my own experience of disability. I understand the need for psychological support during and post Lyme experience. Whether you are seeking support for psychiatric symptoms or you are having trouble determining your next best step in the healthcare system, I have the experience, knowledge and referral resources to support you all along the way. Sessions can range from pain management treatment to problem solving with your Lyme-Literate physician.
Our sessions begin with a thorough evaluation and assessment of your current needs. when you work with me, it will become easy to determine next best steps in your healing journey. My goal is to be a compassionate support while you are recovering.
Many clients recovering from Lyme report a feeling as if they have lost their "sense of self". This can come from the cognitive changes that occurred due to the infection including not being able to complete daily living tasks, getting lost in their own neighborhood or not being able to recognize loved ones. This can also come from changes in their emotional experiences such as becoming rageful for no reason. In our sessions, we work to find "you" again. Much like after someone has experienced an intense trauma (and I believe you have), sometimes we need to begin making sense of everything we've been through in order to heal.
ONLINE THERAPY HAS A LOT TO OFFER
Online therapy is great if you live in a rural area. A major barrier to mental health services is feeling as if your information will be kept confidential. Often those in rural areas may have trouble finding a therapist that does not attend their church congregation of have children in the same class. This can cause conflict and limit options to care. Online therapy is a way for you to have access to qualified mental health clinicians no matter where you live.
Physical limitations are no longer a barrier to support. Mobility issues should not be a reason for people to be denied care. Connecting with a therapist from the comfort of your home can be a convenient and often cost effective solution.
Online therapy is often more convenient and affordable. Because some online therapists do not have to support the overhead of an actual office and also have the freedom to be in various locations while working, fees are often a bit lower than visiting a therapist in person.
ISOLATION AND OVERWHELM ARE A COMMON REACTION TO ILLNESS AND LIMITED MOBILITY
The experience of many with chronic illness is that many of our relationships have been dramatically altered or lost. This can be devastating, especially in a time when we actually need more support. Often, dramatic changes in health or major life disruptions bring feelings of isolation because we cannot connect with people in the same ways. Possibly our role in the family shifted or we were no longer capable of going to work. And sometimes, we have difficulty thinking or remembering which makes us unreliable, unpredictable and feeling a bit harder to connect with. You may feel like you are alone, but in this experience, you are not.
There are approximately 2 million people in the United States currently that are completely homebound. That does not include people whose lives have become limited due to illness or other unforeseen circumstances. This also does not account for those of us who have become so consumed with our daily lives that we just don't feel connected anymore.
Emotional isolation is a real problem with actual consequences. Our immune systems and the way our body manages pain are directly linked to our feelings of social isolation. Online therapy can be a convenient solution, a break from the norm and a way to spend some time focusing on you.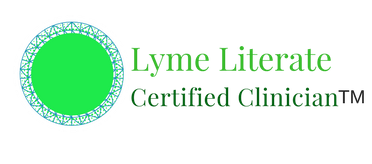 Want to Be Part of the Solution?
Training Program for Mental Health Practitioners
WHY BECOME LYME LITERATE CERTIFIED™?
DID YOU KNOW THAT LYME DISEASE IS THE FASTEST GROWING INFECTIOUS DISEASE IN THE COUNTRY?
According to the CDC, Lyme Disease impact an additional 340,000 newly diagnosed patients in the United States Yearly.
Lyme Disease is a bacterial infection (or combination of infections) that cause severe neurological symptoms including psychiatric manifestations such as:
Panic and Anxiety
Depression
Hallucinations
Eating Disorders
Dementia
Suicidal and Homicidal Ideations
Personality Changes
Derealization/Depersonalization
Brain Fog
Memory loss
Confusion
Lyme Disease is often described by survivors as "one nobody can understand unless they have it." It is a complex, painful and at times "invisible illness that ruins one's sense of autonomy, identity, relationships, careers, spiritual health and emotional wellbeing.
Lyme disease is found in every state in the United States with 50% or fewer patients recalling being bitten by a tick or having a bull's eye rash.
There is a 50-70% chance an individual is falsely test NEGATIVE on their Lyme disease blood test (Western Blot & ELISA).
Many individuals with Lyme disease were previously diagnosed with things like Fibromyalgia, Multiple Sclerosis, ALS or other neurodegenerative diseases.
Many individuals diagnosed with Lyme Disease suffer from lifelong health complications.
By Being Educated, You Can Make A Dramatic Impact In The Life of A Chronic Lyme Survivor